1.2 - How do I install magebot
Go to the download page and download and run the installer. After you agree to the license terms and click finish, Magebot will install to the C://Program Files/Magebot/ directory. A shortcut called Magebot will also appear on your desktop. After you start tibia, double click this to run magebot.
You should then see a box that looks like this:



If you wish to buy magebot u may click OK to the box, otherwise click cancel and you can use the trial version.
1.3 - How do I buy magebot
The simplest way to buy Magebot is to click OK to the box that comes up after run it.
You will be taken to a webpage that looks like this: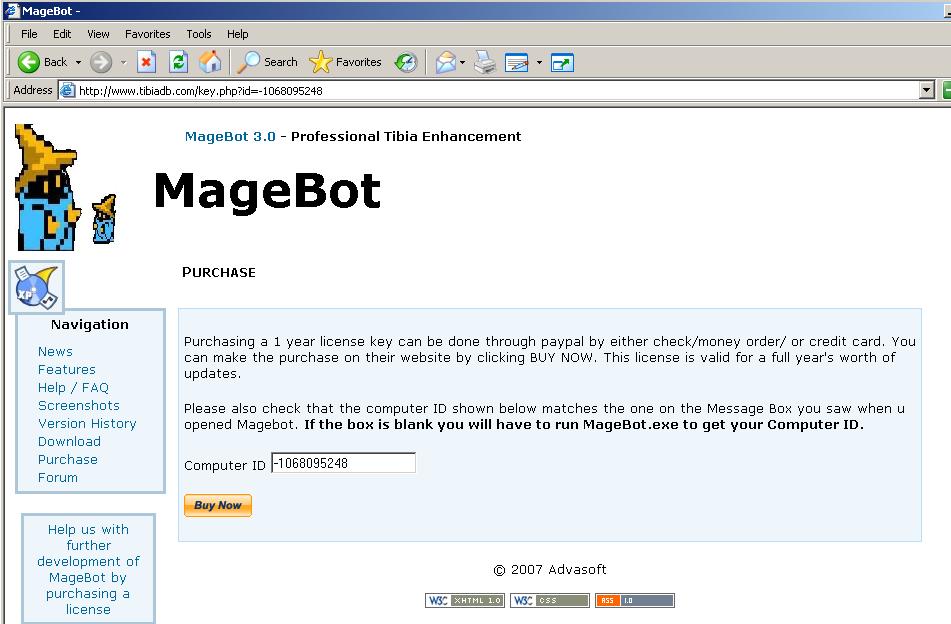 The computer ID in the box should match the ID in the little box when u started magebot. If it does click the Buy Now button and you will be able to buy the bot with paypal.
IMPORTANT-> If you wish to get your key immediately do NOT close the page after purchasing the bot. Instead click the Return button and you will return to tibiadb.com and recieve your key.
Once you have your key copy it into the box shown on the picture below and push the Load # button.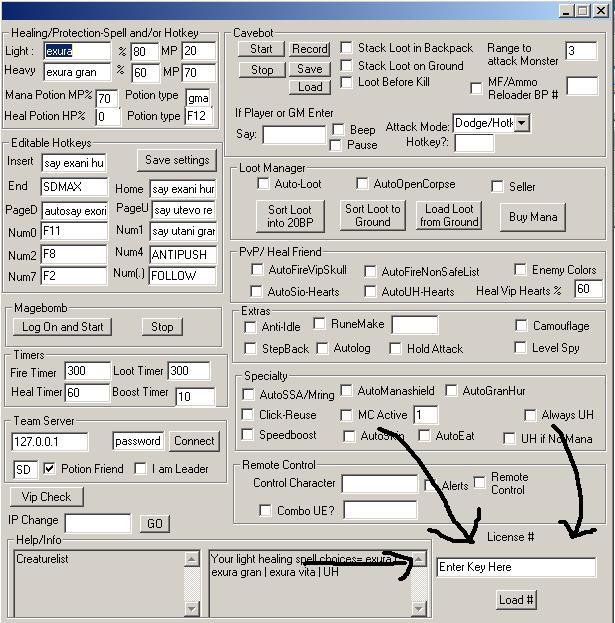 The text should change to Correct Serial Enjoy if you have done this properly.
Congratulations you now have a registered copy of Magebot.